Accounting Software built for
eBay Sellers
PayPal Integrated – eBay Ready


A note from Barnaby Dixon, Software Developer
Hello!
I am a life-long ebay seller.
A few years ago, I spent a long time looking for accounting software and found nothing suitable. Excel is far too slow to use, especially for more than 10 sales a day. And no other accounting software did what I wanted.
So I've developed 10 Minute Accounts!
As far as I am aware, this is the only accounting / bookkeeping software dedicated specifically to eBay and etsy sellers.
Let me know what you think! If you have questions, you can send me a message right here – just click the Chat button below.
Have a great day,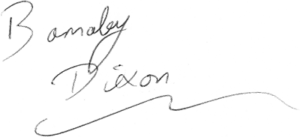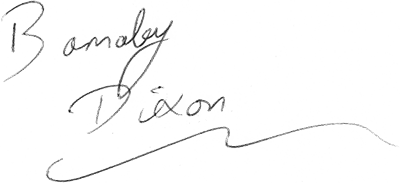 Barnaby Dixon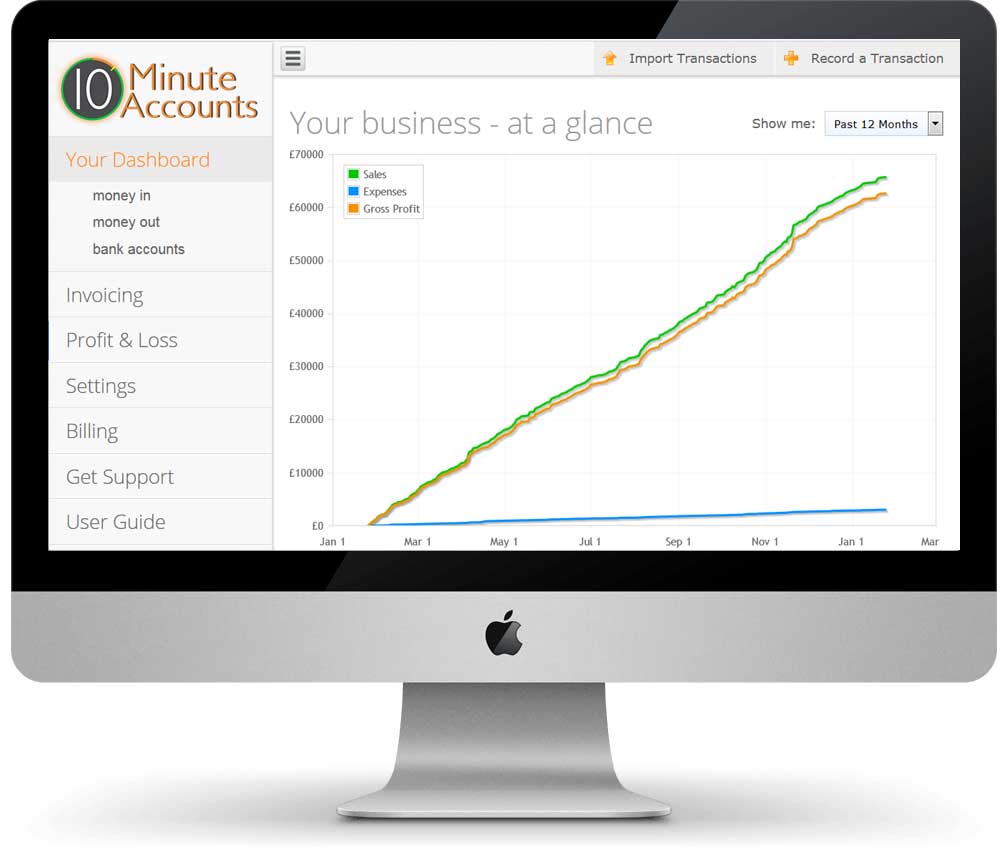 This is Accounting Software, designed for eBay sellers.
If you sell on eBay, you can use 10 Minute Accounts to track your income and expenses.
You'll see in real-time what's making you money, and what's costing you. It updates almost as soon as you make a sale.
If you need to file taxes, 10 Minute Accounts is HMRC-recognised, and all the information you'll need is right there.
Best of all, 10 Minute Accounts is almost entirely automated. Once you've integrated with PayPal your transactions will flow in instantly – so you can just log in when you need to check up on things, and leave it running.
How 10 Minute Accounts integrates with eBay and PayPal
10 Minute Accounts is fast.
First you need to integrate PayPal. This takes around 30 seconds.
Once you've done this, PayPal will automatically update 10 Minute Accounts, and import your transactions. All your eBay sales that are sold through PayPal are imported into your account in minutes.
As they are imported, your transactions are automatically classified as Sales or Expenses, or Bank Transfers. If you've classified a specific product or sale type in the past, the system 'remembers' and classifies other transactions the same way in the future.
If you have other businesses, or you receive cash or bank transfer payments, you can import transactions direct from your bank account. Import your online bank statements, and the transactions will be classified the same way as PayPal transactions.
You can update the way transactions are categorised, either one at a time, or by matching all similar transactions at once.
Once your transactions are in place and classified, you'll see just how powerful the system is. Sales and Expense categories mean you can track your best sellers or biggest costs; Profit and Loss calculations will automatically be updated; your charts will show trends and quirky blips.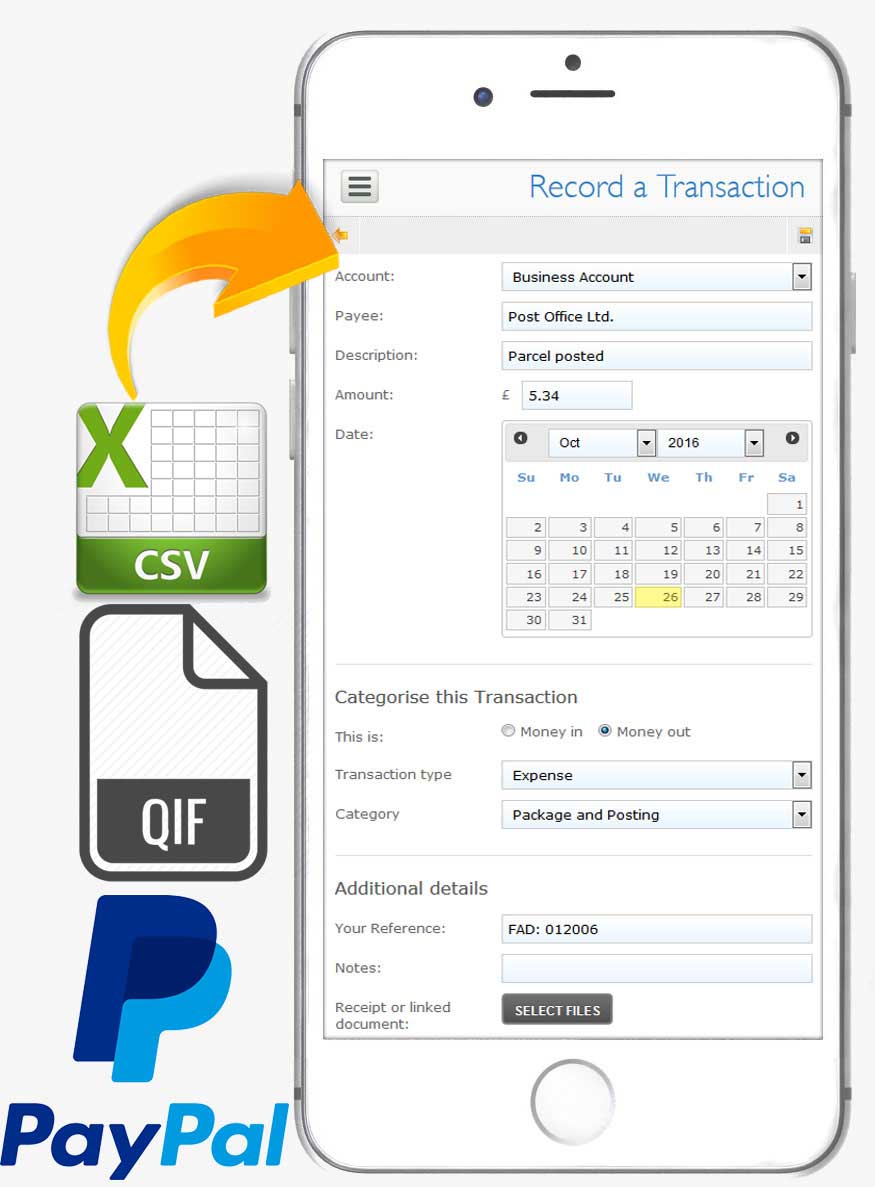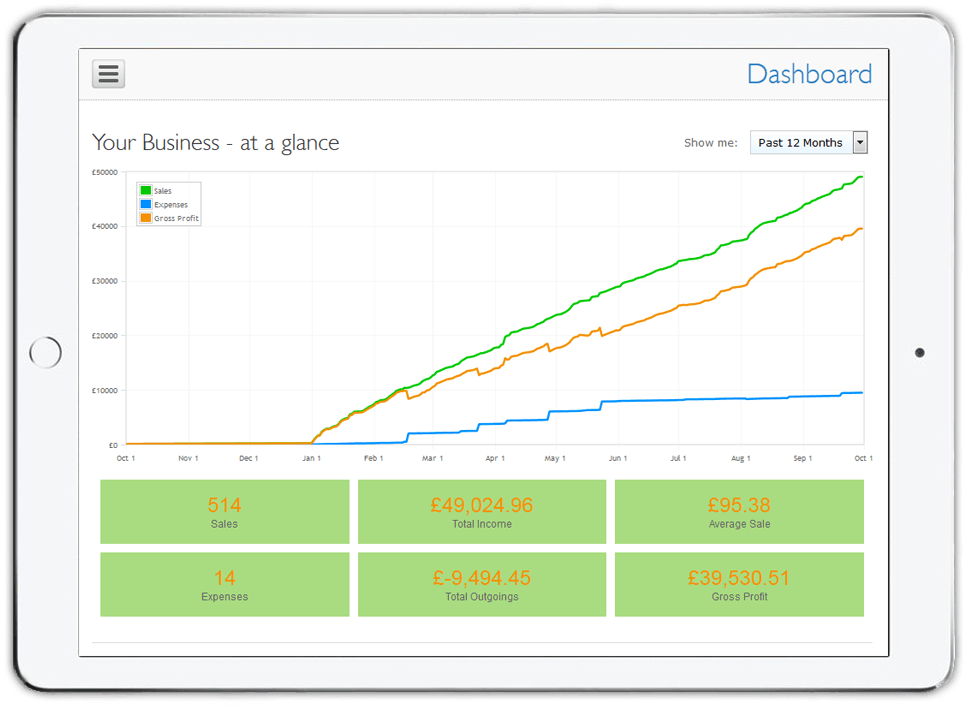 Check your eBay Sales from your phone, tablet, PC or Mac
You can use 10 Minute Accounts from ANY internet-enabled device.
The software runs in your browser, so you can access 10 Minute Accounts from your phone, tablet, or computer. It doesn't matter if you use Windows, Mac or Linux. 10 Minute Accounts works on every internet-connected device, and will keep working even if you upgrade your computer or change your Operating System.
The charts, dashboard and transactions are linked to your PayPal account, and they'll update in real-time. Log in from anywhere, anytime, and see exactly how your business is doing.
Automatically invoice your eBay customers
It takes a few moments to set up invoices, and it instantly adds a level of professionalism to your business. Even if you're not yet a big time seller, you can underline your brand and get your logo seen by customers. It's just one extra feature to to help customers come back and buy again and again.
Invoices can be automatically generated and sent to your customer every time you receive a PayPal payment.
If you create invoices manually, you'll love how much time this saves you – and if you're registered for VAT, VAT itemised invoices can be created as standard.
Get ready for Making Tax Digital
In April 2018, most small businesses will need to switch to Making Tax Digital. Even if you have a small side business on eBay, you'll need to file digital tax returns every 3 months.
10 Minute Accounts takes care of this for you.
The software was developed in consultation with HMRC, so we're right at the forefront of these latest developments. When Making Tax Digital goes public, you'll be able to file your tax returns from 10 Minute Accounts with a few mouse clicks.
You'll absolutely love this - but if you don't, I'll pay YOU
Just like 100s of other eBay sellers, I'm 100% confident that you'll absolutely love 10 Minute Accounts.
But, if you decide it's not for you, let me know why and I'll refund DOUBLE your money.
My goal is for 10 Minute Accounts to be recognised as the #1 Accounting Software for eBay sellers. So every time I get feedback, I improve the software to better match what YOU need – and that's why I'm absolutely happy to pay you if you're not completely happy.
And even if you keep using the software, let me know if there's anything you'd like different and I'll change it to work better for YOU.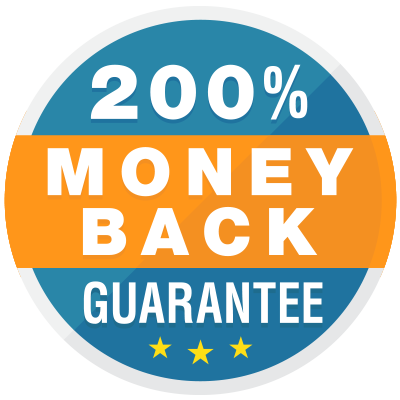 Get Started for Free
Try 10 Minute Accounts today – and see how it can help YOU
What other eBay sellers say about 10 Minute Accounts
I've been selling motorbike parts on eBay for a long time, and always found the accounting and receipts side such a pain. 10MinuteAccounts has completely changed my business, as now all my transactions are automatically imported and categorised, and accounts auto generated. I can see real time charts, graphs and tables of how my business is performing, and quickly print out the numbers required for tax returns. I absolutely couldn't do without this, and it's easily worth 10X the price. Thanks guys, what a fantastic solution!
Josh
Before I started using your software, it took me hours to do my books. As a busy mum, I usually didn't get time so was in a mad rush at the end of the year. I get lots of sales through ebay so it took me a long time to put them all into excel. I am so glad I found your software. It's given me my life back!! I also love that my customers automatically get an invoice when they check out now. It's just one less thing I have to do. I've been using 10 Minute Accounts for a few months and it's simply amazing.
Melissa
What if you have more questions?
If you have any question not answered here – just ask! Click on Chat at the bottom of this page and you'll experience our legendary customer service and support – completely free.
Once you've started using 10 Minute Accounts, you'll also have access to the Support Portal, where you can ask support any question you like.
We're based in Chester, UK, and have regular UK office hours. Our support times are 9am – 5pm, Monday to Friday.