The Accounting Software built for PayPal Sellers.
Automate your accounting and free your time.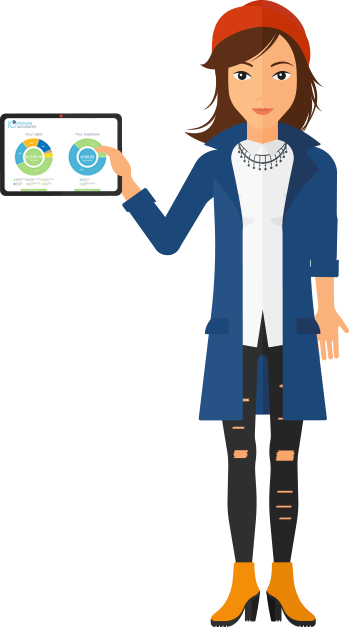 If you've found this page, you're probably like me.
You sell on eBay, or maybe online, and you get paid through PayPal.
And using PayPal is fast, easy, and saves you time. It just works.
But it's not so easy doing your accounts. Exporting your PayPal transaction history is just slow and unnecessary.
There's a better way.
PayPal Accounting Software for superheros.
What if you could instantly do your accounts – in real-time?
What if there was software, created uniquely for PayPal users, that becomes not just your bookkeeper, but your business's best friend?
Software that knows instantly when you receive a payment, or spend money, and updates your profit and loss, calculates your taxes, or even sends an invoice to your clients?
10 Minute Accounts is created for businesses exactly like yours.
If you send or receive transactions through PayPal, 10 Minute Accounts automatically and instantly updates to show your sales and expenses – yes, including your eBay fees and PayPal fees.
Every tiny transaction, change, trend is charted and broken down, so whether you're up or down, 10 Minute Accounts provides a massively valuable insight into your business, and what's working for you.
Think of 10 Minute Accounts as Analytics for your PayPal-based business. It's powerful, user friendly, and helps you identify just where your business is doing well… and where you might need to change something.
Futuristic Technology that works – for you.
So why is it called 10 Minute Accounts?
By leveraging the power of Artificial Intelligence, you can train the software to automatically recognise and categorise transactions for you. So once you've categorised a transaction once, you'll never have to categorise it again.
Rather than spending hours, or even days, doing your accounts, you'll be able to spend your time using the insights the software gives you to make your business better, stronger, and more financially rewarding.
10 Minute Accounts will also help create and manage your own brand. The automatic invoicing feature is just one way you can reinforce your own brand's awareness with your own clients, and encourage them to use your services or products again and again. Enable it to automatically invoice your clients with a proper, branded sales invoice – just like you'd expect from a multinational corporation.
And when you hit tax time, submitting your finances is literally just a click away. 10 Minute will create and manage a full digital transaction history for you, so all you'll need to do is take the information 10 Minute Accounts provides, and submit it to your tax office; and if you're based in the UK, Making Tax Digital means you can file VAT Returns direct from the software itself.
Why 1000s of PayPal Sellers use 10 Minute Accounts.
So why 10 Minute Accounts?
Because it'll save you time.
Because it'll help you identify what's making you the real money.
Because it'll become your business's best friend.
We already have helped several thousand clients throughout the world, and we'd like you to join us. If you are watching this video, I have a very special offer just for you.
Try 10 Minute Accounts absolutely free, and see if it doesn't do everything I've just promised.
I personally guarantee you'll love it. But don't take it from me, take it from one of our happy clients…
What I love is my daily average sales figure… it updates in real-time, and I'm working towards a specific sales target, so I log in every day to check. It's what motivates me and gets me going in the morning!
And before you go ah – yes – but it's going to cost me a fortune… no it's not. I've deliberately cut the price again and again to make it as affordable for as many clients as possible.
But we can't hold these low prices forever. I've locked in the prices for any clients registering in the next 24 hours – so try it out and see what you think!
And if there's any way I personally can help you get set up, or answer any of your questions, you can contact me right here – just click the Chat button at the bottom of this page – or contact the Support Team securely from within the software itself, and indicate you'd like a response direct from me, and I'll be happy to personally answer any question you may have, or help you get started.
You can register today at https://secure.10minuteaccounts.com/register/
Get started today and let's make your business awesome!
Have a wonderful, blessed day,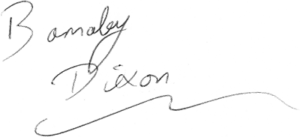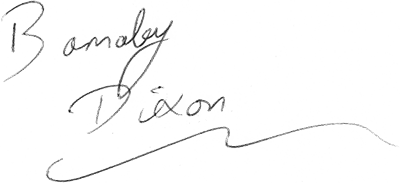 Barnaby Dixon,
CEO – 10 Minute Accounts
If you sell on eBay this account software is for you!
I needed something that would automatically sort my eBay sales and payments through PayPal and this is it.
Super easy to use with no overly complicated setup, it lists all your sales, expenses etc one click and future transactions are all categorized and everything is customizable.
Automatic invoices are generated for each sale as well then emailed direct to customers (nice touch)
This has made life a lot easier it's a pleasure to use.
Would and do highly recommend this to everyone
EASY, TIME SAVING & GREAT VALUE – RECOMMENDED!
After trying out a couple of complex accounting software programmes with great struggle. I jumped over to 10 Minute Accounts and i must say it is impressive. Nearly all of my accounting is done for me, it is fully integrated with PayPal so therefore logs all of my expenses & income for me. It provides me with all of the required information to rapidly fill in a tax return.
The software is incredibly easy to use unlike all the other accounting software i have came across. The layout along with the graphs can be understood by a 10 year old!
Furthermore, the customer service is second to none, very fast responses and they actually listen to their customers.
I highly recommend so far!
Let me show you how it works.
Start using the Accounting Software built for PayPal Sellers.
No credit card required – No software to install